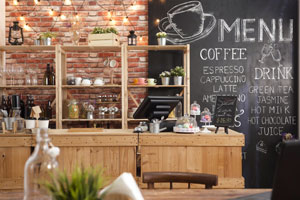 Coffee Shop Menu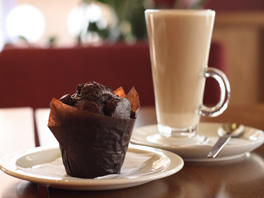 The first cafes opened in Istanbul in the late 16th century, and within a few decades, coffee houses appeared throughout the Mediterranean. Coffee-roasting shops began to appear in Europe during the 18th century, as coffee drinking became widespread on the continent. These shops usually sold tea, spices, and coffee, which they purchased as green beans and roasted as needed. They blended beans from different stocks; coffee tastes and preferences in each nation were influenced by the types of coffee beans that traders obtained from their colonial sources.

Late in the 18th century, coffee shops became popular in Britain's North American colonies as well, after the British imposed a heavy tax on tea imported by their American subjects. Indeed, the founding fathers of the United States met in coffeehouses to develop strategies for the new nation.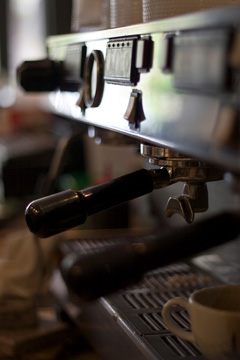 How much do people like their coffee? Well, along with water and tea, coffee is one of the three most popular beverages. Northern Europeans drink the most coffee — about 11 kilograms, or 24 pounds, per year. Germans drink about 9 kilograms of coffee per year, while the French drink about 6 kilograms per year. Italians and Americans drink about 4 to 5 kilograms, or 10 pounds, of coffee each year. On average, people drink about one third as much coffee as the amount of water they consume. That's quite a bit! After crude oil and all of its derivatives, coffee is the second most traded commodity in the world today.
If you are not impressed yet, consider that seven million tons of coffee are forecasted to be produced annually by the year 2010!
| | | |
| --- | --- | --- |
| Coffee Variety: | Arabica | Robusta |
| Species: | Coffea arabica | Coffea canephora |
| Growing altitude: | 3000 ft. - 6000 ft. | sea level - 3000 ft. |
| Process method: | wet process | dry process |
| Caffeine content: | 0.8 - 1.5 % | 1.6 - 2.5 % |
| Taste: | mild | bitter |
| Relative price: | high | low |
There are two
types of coffee
plant. Coffea Arabica, considered the tastier of the two, is native to Ethiopia and has been grown in Arabia for more than a thousand years. Coffea Robusta is generally grown where Arabica won't thrive. It does not have as much flavor, and is cheaper to buy than Arabica. It is quite bitter, and is often used in espresso to achieve a foamy head. To your right is a table that shows the main attributes of the Arabica and Robusto coffee species.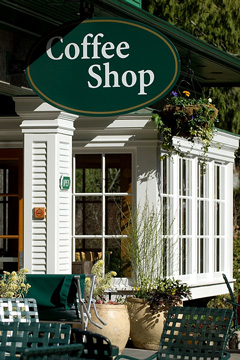 Within the general Arabica and Robusta species, there are many different coffee varieties, each with their own subtle flavor distinctions. Many of these coffees are available in both caffeinated and decaffeinated versions.
A major misconception about coffee is that it comes from beans. This is not strictly true! What you think of as beans are actually coffee seeds. Coffee roasters roast these seeds to give every coffee its distinct flavor.
Coffee is such a staple at our homes and offices, that many people take advantage of a coffee delivery service. These convenient services can help ensure that you always have the ingredients for a hot cup of java on hand!
CoffeeShop.us features a directory of online coffee shops and coffee roasters, as well as an overview of coffee varieties. You can also learn about the coffee growing and coffee roasting processes. Please browse through our coffee resources, and shop for a good selection of gourmet coffees and coffee gifts. For larger quantities of coffee beans, please visit our wholesale coffee website.
Gourmet Coffee Shops
Major Coffee Brands
Coffee Shop Resources
Coffee Shop Directory
---
Copyright 2004-2023 Zeducorp.
All rights reserved.
About Us
.
Contact Us
.
Search
.
For your convenience, certain links will open in new windows.
Coffee Shop - Guide to Coffee Shops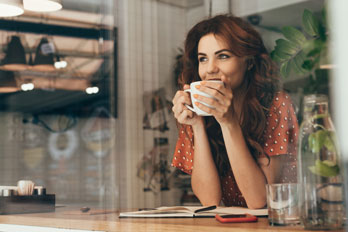 Woman Enjoying a Cup of Coffee